A lot of noise can be heard about a potential feature of the next iPad or iPhone: it would include perceptual recognition. Which would send the device to the future. And if Apple do so, the next step for everybody else will be to follow. Well maybe not. Soon will come a rush to the Perceptual computing but until the device are ready, this technology will only exist in some creative lab around the world. Then recently Intel released the first Perceptual Computing SDK, giving some solid base to a next generation of UX.

Perceptual Computing is all about computer interface & experience, without even touching it. The SDK include face recognition, voice & speech recognition, gesture & finger tracking as well as depth tracking using a kinect-like device. To have the big picture, just remember the UI showcased in the Ironman or Minority Report movies. It's fancy, complex and yet under development but it appears to be the way computer interface are going to.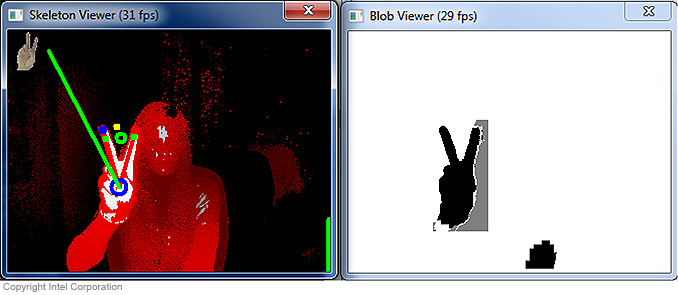 As usual, games are the cobaye. The SDK will showcase mainly prototype of this new UX-oriented gameplay using only finger recognition. Intel has also opened a code contest to bring some more professional class apps to the technology portfolio. As everything has to be made in perceptual UI, the first player in this new market will also define some of its basic rules, maybe standards. Until there, playing around and experimenting with those technologies need a fairly sense of creativity.