If you hear the word 'communication' the first thing that may come to mind is 'speech'. Natural, intuitive and rich. Yet, we still don't speak to our computers. But the computer can talk–at least, it will repeat what you say or write. Long since the Mac Speech Tool has been part of the OS, even before OSX. As part of an OOH small installation for an event reception, we tried a different way to use the computer interface: We made them speak out and loud!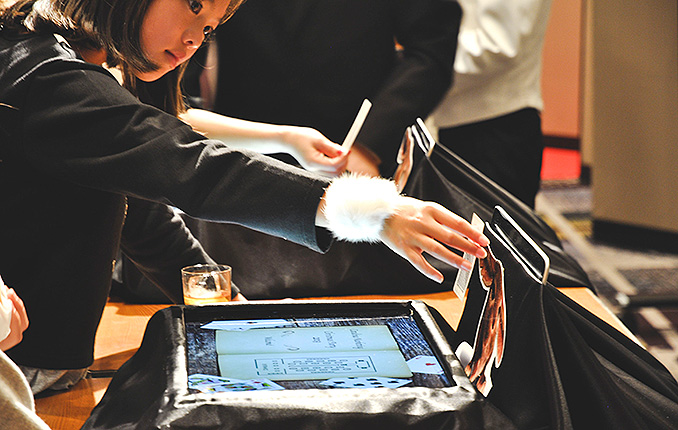 This was a two way Man-Machine communication: A visual media from human to computer and a sound media from computer to human. Not a speech-bot but server-provided voice content. Basically the user scans their invitation card using a QR code and the server replies information by actually speaking back at the user. Technically not a big deal, but as a UX, we learned a lot. It was really fun to make the computer say custom and personalized messagse. We also noticed a big gap between the quality of speech, especially the excellence of the service for the Japanese voice Kyoko.
Google and Apple are the foremost advanced companies in this field with public speech service. Siri is there, and Watson too to put IBM in the race. Third party startup companies also provide API for bridging the service to the web. This includes the Nuance engine which provides the background technology for Siri when bought by Apple. Speech is said to be the UI of a coming computing area. Everybody who remembers the Blade Runner computer UI knows this promise will be on schedule, hopefully.