One of the promised coming-soon shift in technology is security. It has always been a hot matter and until recently it has been an exclusive server-side problem. The client-side ecosystem used to be and still remains the main source of infection. It is just recently that the problem seems to be taken by the root, means the client-side data security flow itself. In this post we will review two main javascript encryption libraries and the move of Adobe toward an action-script equivalent.

A complete set of the basic cryptographic algorithms can be found in the Crypto-js open source library. Almost complete as RSA is not yet featured. But its OpenSSL interoperability aligned with its simplicity of use make it a standard in run-time encryption. If you still want to use the RSA algorithm, then you will have to turn to the Titaniumcore Project maintained by Atsushi Oka. The Titaniumcore library allow the processing of a 65536bit RSA key generation without killing your CPU. The computing is based on an asynchronous function call. This allow an average 4096bit RSA key to be generated in an human/consumer space time.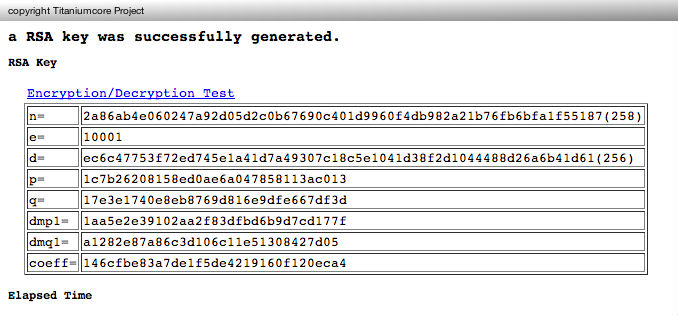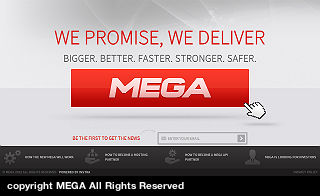 Well, this is all great but what is it for? Good question, breaching a security ecosystem is somewhat always possible due to some human factor. Or some javascript weakness like poor random number generator. But a blacked data is still way more secure that its transparent counterpart: you can always sniff an opaque data, it remains unreadable. It has also a lot of thing to do with copyright. Let's say you want to start-up the next "IBM", standing for Internet Black Market. You can not as it is illegal, but yet you can if you can not see the data itself. And Kim DotCom himself get it right by resurrecting its megaupload site under this new paradigm. So is client side encryption more a policy concept than pure data protection.
As the encryption itself is a CPU killer task, Adobe is developing its own actionscript package flash.crypto in its incubating new beta version of as3. The package is by now only providing a stronger random number generator, which would insure a better, stronger encryption.
A realistic IT use of run-time client-side encryption should be adapted for small and sensible data. Let's say login/password communication for example. By separating key and message, as well as signing the data itself you can get a sniffing way more complex that it is actually in the small business IT ecosystem. Skylink Lab get its hand on the Titaniumcore library and will soon open an "on-the-fly" key generation combined with message delivery. We will update soon.
?????