Mozilla fondation has released a new OS for tablet and smartphone, the Firefox OS. Entirely based on web technologies and HTML5, the OS is made by the web for the web. Actually only Geeksphone provides a device for developers. But a tool suite can be downloaded from the mozilla website to start creating Apps on a simulator.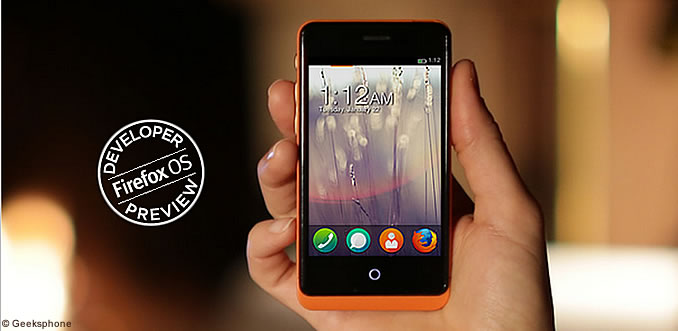 Many may remember the Chrome OS designed in a same fashion for computer. Mozilla played the smartphone strategy. They add a new OS to the iOS, Android, WinPhone only market for mobile. Excepted that it will be like all other Mozilla produced project: OPEN. It is still difficult and too early to see any business perspective in this move. Self-tailored like the indie community of the game industry, it may become a main player in a near future, depending mainly on the next move from carrer companies.
The OS starts as a Linux kernel then load a Gecko based user service for the GUI. Gekko is the renderer engine used by Mozilla products Firefox and Thunderbird. So what does an Apps looks like? In a typical Web-Apps style they are packed in a zip container with a manifest to define them. 2 architectures exist: packed and hosted. HTML5, CSS3 and JS build the core on a low-level OS layer driving device functions. Sounds easy and is made to be easy. The irony is that to much "open" leads to a lack of consistency and so a lack of quality. So Mozilla followed Apple, Microsoft and Google by building a strict Apps guideline. This is a good thing as it lead to good design.