Part 2/2: Installing CUDA 7.5 on Ubuntu 15.04 AMI
By the time of this writing we haven't found any public cloud provider offering web based GPGPU solution excepted the G2 AMI instances. While a few cloud player offers GRID based GaaS solution, GPGPU is yet something that run on on-demand private cloud or on stand alone infrastructure. But for development, especially for Mac users facing the switch of Apple for AMD or Intel GPU, the cloud is the only option for CUDA environment. AWS does not support yet AMD GPU. This post focus on selecting a version of CUDA SDK on a desired version of Linux distro. It is most a summary of our experience than a real "state of the art" installation guide. We will update it with our Ubuntu installation workflow in the coming days.
1. Check Nvidia CUDA repos for supported distro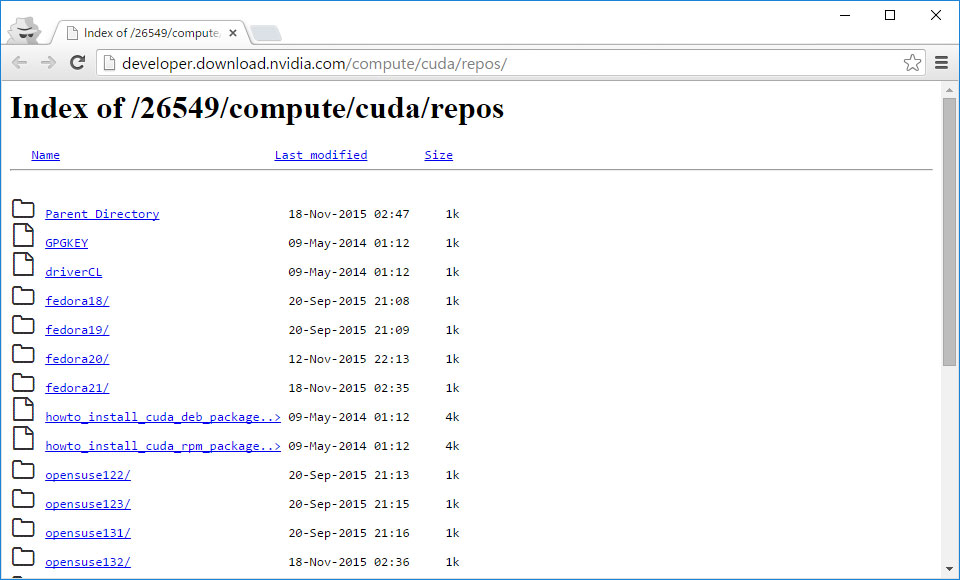 © NVIDIA Corporation
http://developer.download.nvidia.com/compute/cuda/repos/
On this November 2015 we have Fedora, OpenSuse, RedHat EL, Suse EL, and Ubuntu.
We will go with Ubuntu 15.04. The required "cuda-repo-ubuntu1504_7.5-18_amd64.deb" Debian package can be found in the following folder:
http://developer.download.nvidia.com/compute/cuda/repos/ubuntu1504/x86_64/
Keep note of it as we will use the URL later on.
2. Select the AMI.
AWS G2 instances required a HVM virtualization type. AWS Market or Cloud-market like website are not the best option for selecting any official AMI. Such online catalog are not reliable as they often hide AMI that doesn't offer third party service. For a more refined search we have two options, depending of we want to favor region or distro.
a. By region
If the AMI region is already decided, then the AWSCLI or EC2 Console will be the easiest way to find it. Using the CLI run the following command:
aws ec2 describe-images --owners --filters Name=virtualization-type,Values=hvm
where OWNER-ID is:
| | |
| --- | --- |
| Redhat: | 309956199498 |
| Ubuntu: | 099720109477 (Canonical) |
| OpenSUSE: | 056126556840 |
| Fedora: | 125523088429 |
Note that CentOS G2 instance exists. They are under aws-marketplace OWNER-ID but the OS is not listed as supported by Nvidia. It may run using the Fedora or Redhat rpm thought. The same OWNER-ID can be used to filters the EC2 Console Public AMI listing.
b. By Official distro AMI.
Here is a list of the online repository to find a required version of the supported distro. Official AMI are region dependent so we may have to check its location for best cost performance. Here are a short-cut of the region code used by AWS:
| | |
| --- | --- |
| Virginia | US East 1 (us-east-1) |
| California | US West 1 (us-west-1) |
| Oregon | US West 2 (us-west-2) |
| Ireland | EU West 1 (eu-west-1) |
| Singapore | AP Southeast 1 (ap-southeast-1) |
| Tokyo | AP Northeast 1 (ap-northeast-1) |
| Sydney | AP Southeast 2 (ap-southeast-2) |
| Sao Paulo | SA East 1 (sa-east-1) |
Ubuntu: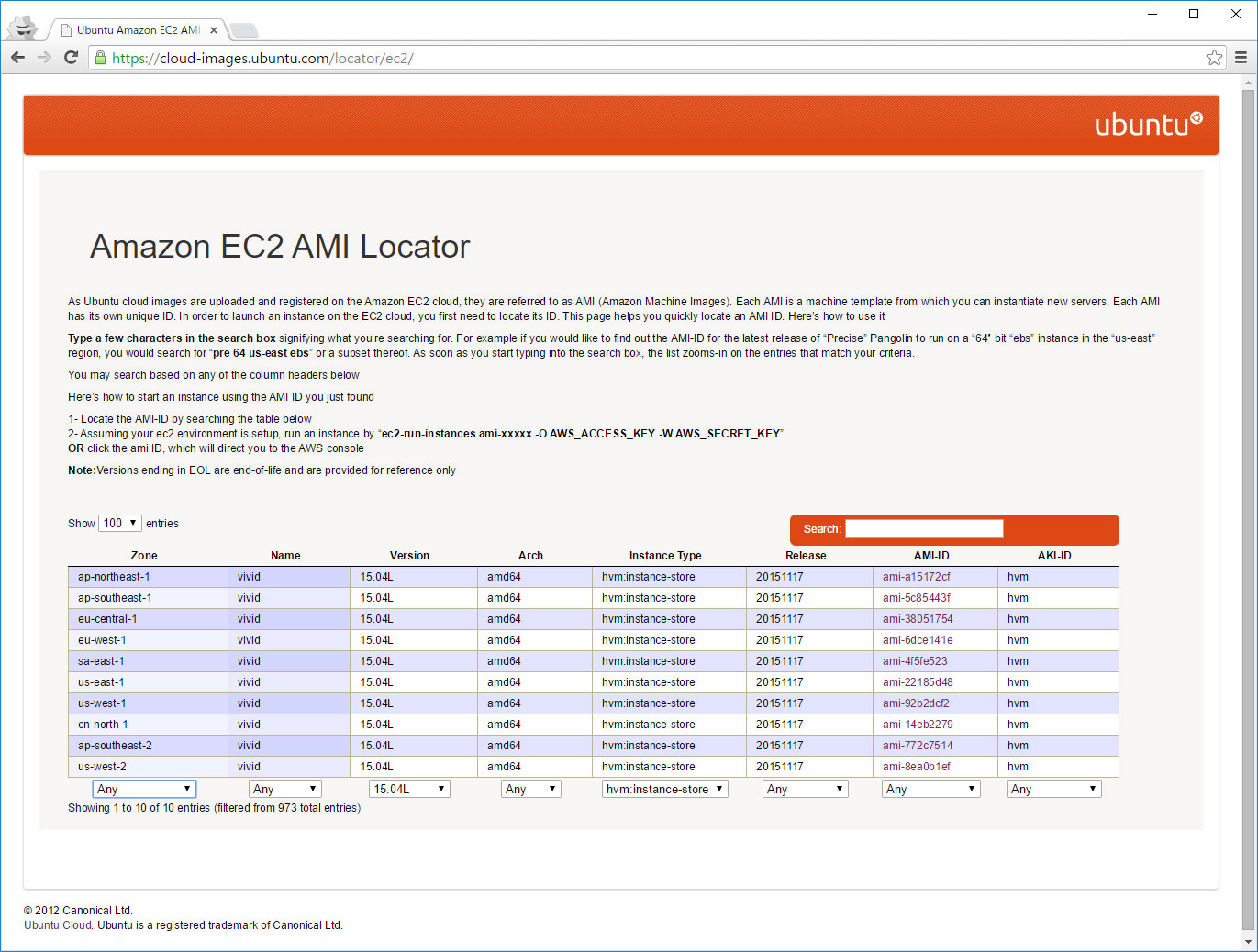 © Canonical Ltd.
https://cloud-images.ubuntu.com/locator/ec2/
Filters function are available at the bottom of the listing for sorting. We can also go by releases:
http://cloud-images.ubuntu.com/releases/
CentOS:
( For Redhat we will refer to the EC2 console filtering OWNER-ID 309956199498)
https://wiki.centos.org/Cloud/AWS
Fedora:
https://getfedora.org/en/cloud/download/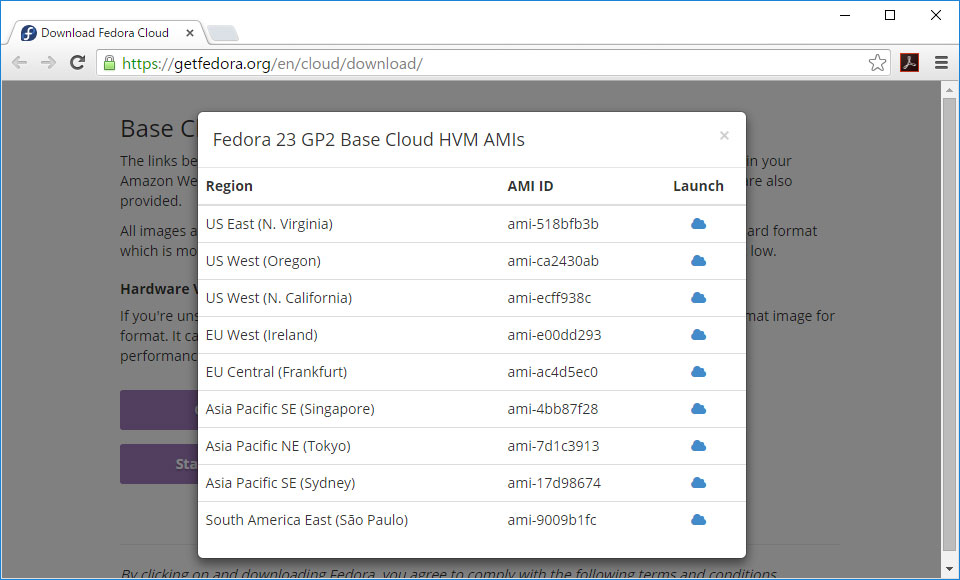 © Red Hat, Inc.
Debian:
https://wiki.debian.org/Cloud/AmazonEC2Image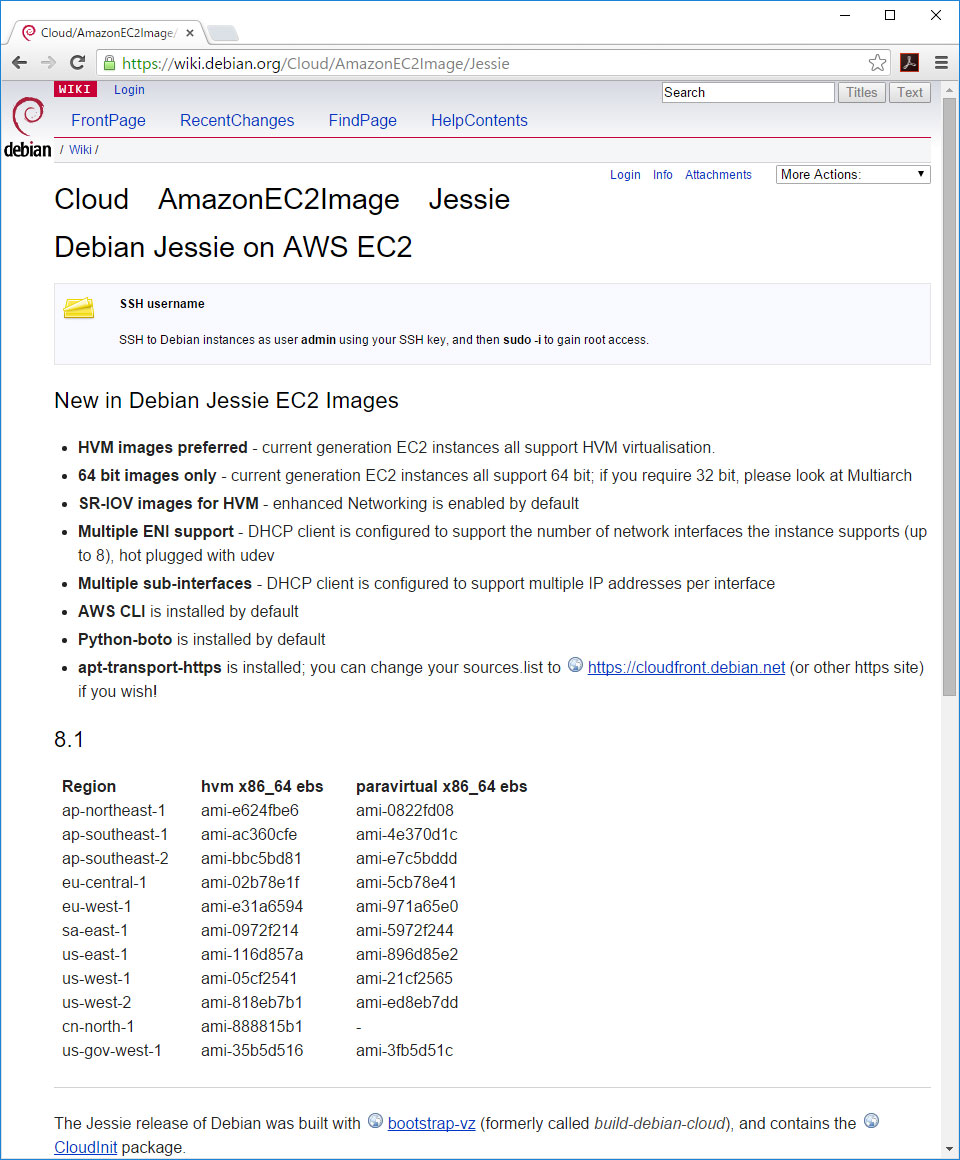 © SPI
Suse Linux:
https://aws.amazon.com/marketplace/pp/B007NLV4R2